11 January 2014
Some Amazing Music From 2013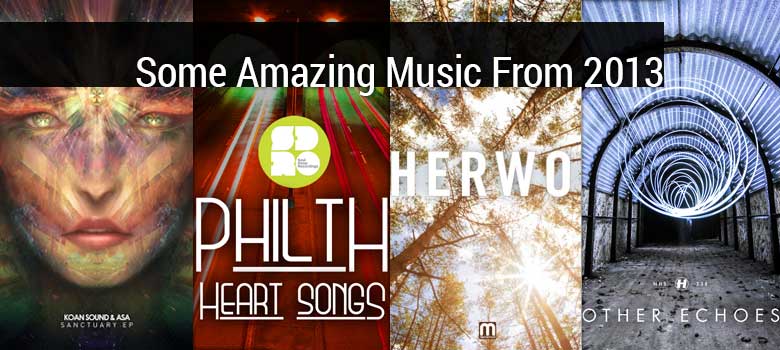 2013 was an amazing year for music, here are some releases that inspired me to write, and some I really enjoyed. Ranging from Drum & Bass to really ambient vibes this small collection is really worth a listen. Grab a cup of tea and sit in a dark room, soak in those frequencies!
Koan Sound & Asa - Sanctuary EP
Koan and Asa's Sanctuary is simple amazing, a testament to how versatile artists can be. It's got beautiful; lush soundscapes with lovely strings and a punchy low end. Perfect!
Philth - Heart Songs EP
Philth's Heart Songs EP for me is one of my favourite Drum & Bass releases. It's incredibly varied with tech rollers and some more chilled out vibes, I love it!
Other Echoes - Run & Hide
Run & Hide is a track with such a beautiful atmosphere, it's got air, a massive soaring vocal from Lea Lea and some really cools drums.
Etherwood - Etherwood
Unfolding (feat. Laurelle Robichaud) has such a diverse vocal, Laurelle has one of most amazing voices I've heard vocal a drum & bass track, and coupled with the futuristic soundscapes this track is incredible.
I hope you enjoyed my favourite few releases, have a listen; I hope you enjoy them too!